Warning! You absolutely need to brace yourself for this amazing recipe that has the potential to greatly change your life and all chicken breasts that come into it hereafter. We're being serious. This recipe doesn't mess around. And with ingredients like fresh chopped thyme (yum) and dried figs (super yum) and creamy goat cheese (yum explosion) you will have a hard time ever finding a stuffed chicken breast to top it. In just a couple of easy steps, you can take a simple albeit boring piece of chicken and turn it into a work of culinary art. Plus, even a beginner cook can easily learn to cook this recipe.
So, impress yourself or someone special by following this online cooking class and making this delicious fig and goat cheese stuffed chicken breast. Pair it with a big pile of mixed greens, a wild rice pilaf or some dreamy mashed potatoes for a meal to remember.
Online Culinary School Planner & Checklist
Online Culinary School Planner & Checklist
Find out what a culinary education can do for you.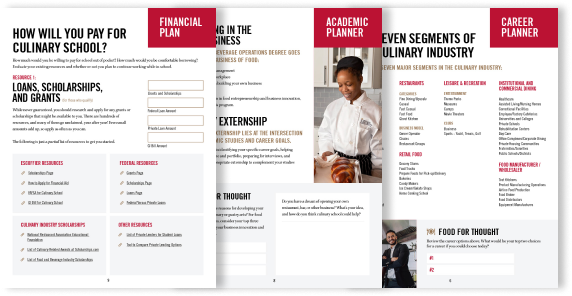 What might a career in the culinary or pastry arts look like for you? Online culinary school is a fast, affordable way to launch a career in the culinary or pastry arts. Get the workbook to see how it could help you.
YES, I want the workbook!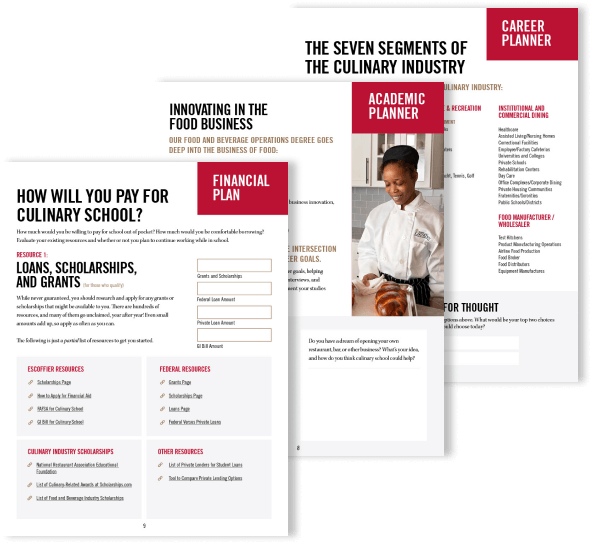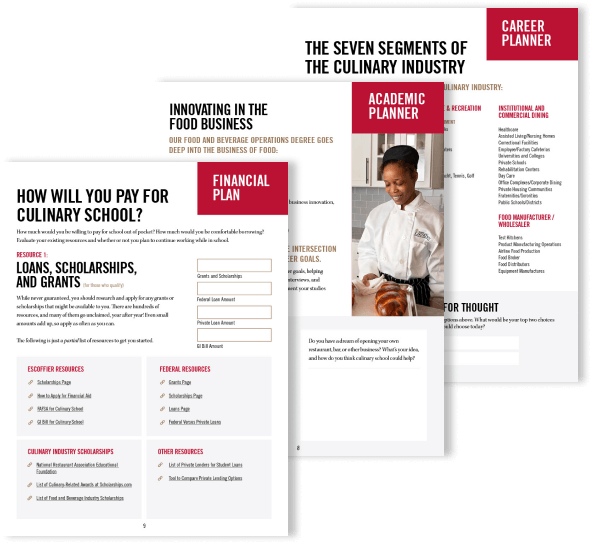 Fig and Goat Cheese Stuffed Chicken Breast
Ingredients:
2 boneless, skinless chicken breasts
1/2 tbsp fresh thyme, chopped
1/2 cup dried figs
½ cup room temperature goat cheese
1 tbsp olive oil
½ tsp minced garlic
2 slices prosciutto
Preheat oven to 400F.
Directions:
1. On a clean work surface, butterfly the chicken breasts by slicing it open so it open like a book. Sprinkle it inside and out with salt, pepper and about half of the fresh thyme leaves.
2. In a small bowl, combine the goat cheese, chopped figs, remaining thyme, garlic and a pinch of salt and pepper and combine well. Spoon half the stuffing into each chicken breast, spreading it evenly. Close the breasts and using one of the slices of bacon, seal them by wrapping the bacon around and securing with a toothpick or cooking twine.
3. Oil a large baking dish with enough olive oil to lightly coat the bottom. Gently place the chicken breasts in the pan and roast in the oven for 10 minutes. Turn and roast the other side until cooked through, about 10 more minutes. Let cook for another 5 minutes.
4. Remove from oven and let sit for 5 minutes. Serve warm and enjoy!
Special Thanks:
Talent: Lauren Nolan of Lake Shore Lady
Shot and edited by: Matt Rice
Royalty Free Music courtesy of Audio Network titled: "Milestone" by Alex Arcoleo