Jerk chicken is a barbecue classic that ensures a dinner packed with spice and bold flavors. With the right ingredients and a bit of patience, you can capture the distinctive taste that made this Jamaican favorite such a beloved dish. By considering a few simple recipes, you'll find the perfect balance between heat and taste to satisfy any gathering. Here are some tips to get you started:
Choose your ingredients
The first step in making a great jerk chicken is preparing the namesake spice mixture. Any jerk seasoning should include Scotch bonnet pepper and allspice, but other additions may vary. The New York Times recommended a balanced formula that includes four to six peppers and two tablespoons of allspice, plus scallions, shallots, ginger, garlic, thyme, soy sauce, vegetable oil, white vinegar, lime juice, brown sugar, salt, and black pepper.
If you prefer a little more heat, the recipe the Ultimate Jerk Centre in Ocho Rio, Jamaica, offered to Bon Appetit might be perfect for you. It calls for 10 of the Scotch bonnets in addition to garlic, onion, scallions, ginger, thyme, cinnamon salt, powdered adobo seasoning and Maggi's Liquid Seasoning. Whatever marinade or rub you select, be sure to allow a day or so for the chicken to absorb the flavor.
Cook slowly
As Serious Eats pointed out, jerk chicken is traditionally grilled in a unique manner. The poultry is set on logs of green wood that have been placed on top of the grill's grate. The chicken cooks over charcoals also made from fresh wood. Over the course of two hours, the meat takes in both the fragrances of the burning wood and oils from the logs.
Whether you have green wood on hand or not, Bon Appetit recommended cooking at medium-low heat. Cover the chicken, and turn it frequently. Watch for the skin to brown and become crisp before removing the poultry from heat and resting it, wrapped in foil, for 10 minutes.
Sticking to the traditional cooking method is not always practical, so you may want to try some alternative approaches. For instance, Food Network suggested baking the bird in an oven set to 350 degrees Fahrenheit for 35 minutes before finishing it off on the grill. If it's cold outside, or you want to keep the preparation simple, just leave the chicken in the oven for about 50 minutes, checking for the thickest parts to grow tender.
Once you've made jerk chicken once, you can experiment with different marinades and cooking techniques. This is one classic dish that allows for plenty of customization.
And if you want further guidance, consider culinary school at Escoffier, where you can work with professional Chef Instructors!
Online Culinary School Planner & Checklist
Online Culinary School Planner & Checklist
Find out what a culinary education can do for you.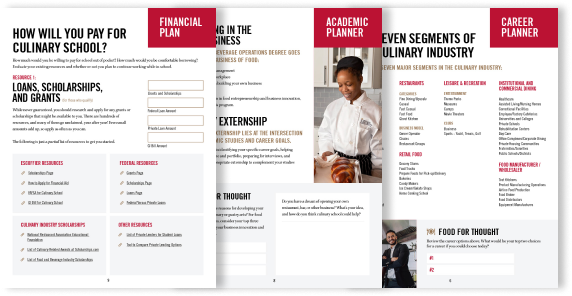 What might a career in the culinary or pastry arts look like for you? Online culinary school is a fast, affordable way to launch a career in the culinary or pastry arts. Get the workbook to see how it could help you.
YES, I want the workbook!