Tilapia is a lean, inexpensive, and protein-rich fish that lends itself well to many different preparations. However, one of the easiest and most popular ways to prepare this fish is to pop it in the oven.
While baking tilapia is relatively straightforward, both overcooking and undercooking can lead to disappointing results. Stay with us to learn how to bake tilapia so it's flavorful and tender.
What Is Tilapia?
Tilapia is a freshwater fish that's farmed throughout the world. It can survive in tight quarters that many other types of fish cannot, which makes it easy to produce in an economical way. Plus, it's delicious!
The fish yields thin yet dense filets that are mild in flavor and flaky in texture. And since tilapia lacks an overpowering flavor, it tastes great with a variety of seasonings and sauces.
Dust with cumin and salt, blacken on the stove, and top with cilantro, cabbage slaw, and lime for quick and delicious fish tacos. Or bake filets with lemon and parmesan and serve them over rice for an elegant meal. And maybe even coat tilapia with an egg wash and breadcrumbs, bake until crispy, and then pair with tartar sauce for an amazing fish sandwich!
How to Bake Tilapia
Baking tilapia is a great way to end up with fish that is both tender and flaky. Since the oven stays heated at a constant temperature, you don't have to worry about one side of the fish becoming overcooked while the other remains undercooked.
Prepare the Filets
The first step of preparing tilapia for baking is preparing the filets. If you're starting with frozen fish, let it fully thaw before baking. If you're not in a rush, you can place the filets in the refrigerator until they're thawed. If you want to speed up the thawing process, you can place the filets in a plastic bag and then set them in a bowl of cold water until they're thawed. Once the filets are no longer frozen, pat them dry with paper towels.
Tilapia filets often arrive with relatively consistent thickness. However, if the edges are much thinner than the interior, you can trim off thin pieces to prevent burning.
Preheat the Oven
Before you begin seasoning your filets, preheat your oven to 400ºF.
Season the Fish
At this point, it's time to have some fun with flavor! Since tilapia has a relatively mild taste, it pairs well with most seasonings.
While combining ingredients like garlic and lemon is relatively simple, more complex flavor development can take some time to learn. Along with applying aromatics like spices and citrus juice, you can also choose to coat your tilapia with elements that add texture. Some options include applying an egg wash or panko coating.
Bake the Fish
Once your fish is well-seasoned, it's time to place it in the oven.
One option is to wrap the filets in foil, place them on a cookie sheet, and then pop the tray in the oven. This will result in supremely tender and flaky filets. If you want your fish to have a crispier top, you can forgo the foil and place the filets directly on a baking sheet.
No matter which method you choose, place the fish on the middle oven rack and bake for 10–12 minutes or until the fish easily flakes with a fork and is translucent.
Online Culinary School Planner & Checklist
Online Culinary School Planner & Checklist
Find out what a culinary education can do for you.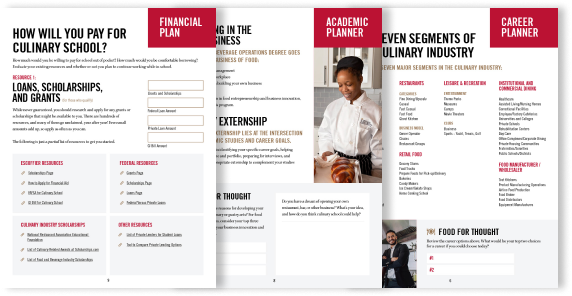 What might a career in the culinary or pastry arts look like for you? Online culinary school is a fast, affordable way to launch a career in the culinary or pastry arts. Get the workbook to see how it could help you.
YES, I want the workbook!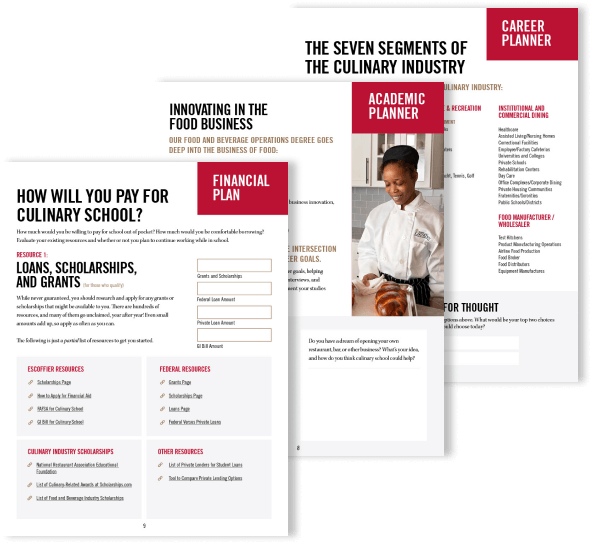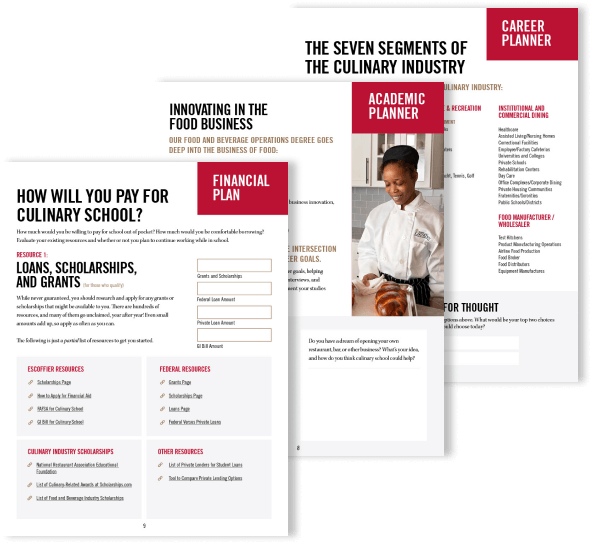 Panko Oven Baked Tilapia Recipe:
While there are all sorts of seasoning methods for baked tilapia, this panko-crusted option results in tender filets that are covered by a crispy coating.
Ingredients:
1 pound tilapia filets
⅓ cup cornstarch
½ tsp paprika
¼ tsp turmeric
1 large egg
¼ cup milk
1 ¼ cups panko bread crumbs
Instructions:
1. Preheat the oven to 400ºF. Line a baking sheet with parchment paper.
2. Combine the cornstarch, turmeric, and paprika in a bowl. Whisk the egg and milk in another bowl. Place the panko in a third bowl.
3. Dip the tilapia filets in the cornstarch mixture, place them in the egg wash, and then press them into the panko crumbs until the filets are well coated. Lay the coated filet on a baking sheet. Repeat with the remainder of the tilapia, ensuring the filets are not touching on the baking sheet.
4. Bake fish on the middle rack for 10–12 minutes. When you insert a fork into the filets and gently twist, the fish should easily flake into small pieces.
5. Remove from the oven, let rest for 2–3 minutes, and enjoy!
Other Baked Tilapia Flavor Ideas
If you're not sure what type of flavors work well with baked tilapia, try out some of these popular combinations.
Garlic, lemon, butter, black pepper, and parsley
Paprika, onion powder, garlic, black pepper, cayenne
Ginger, soy sauce, sesame oil
Keep Learning Cooking Tips and Tricks
Once you've learned how to bake tilapia, it's time to move onto other cooking techniques. You can experiment with pan-frying, grilling, and even air-frying! Playing around with ingredient selection and cooking methods will help you understand how seemingly small alterations can lead to big differences in the final result.
Of course, tilapia is just one ingredient you can experiment with. If you'd like to gain a greater understanding of cooking techniques, ingredient selection, kitchen organization, and more, consider culinary school.
Escoffier offers both on-campus and online Culinary Arts programs, so pursuing a culinary education may be more possible than you imagined! If you'd like to learn more about your opportunities, contact the school for helpful information.
This article was originally published on February 6, 2014, and has since been updated.
To learn more about working in the kitchen, check out these next: