Learn how to make lasagna from Chef Mark. If you like this video and recipe please share using the links below and make sure to subscribe to our YouTube channel.
Lasagna Recipe
Ingredients
1-2 boxes 'Oven Ready' lasagna sheets
1 qt approx.tomato sauce or meat sauce
3-4 fresh mozzarella balls, thinly sliced
1 cup approx. fresh ricotta
½ cup approx. freshly grated reggiano-parmesano
1 tsp freshly ground tellicherry black peppercorns
Procedure
1. In an oven proof casserole dish, place a layer of sauce about 1/4 inch on the bottom.
2. Arrange oven ready pasta sheets ensuring they don't overlap, adding enough to cover the entire area (may have to snap off some sections)
3. Cover pasta with another ¼ or so layer of sauce. The amount of sauce depends on how, moist you want your lasagna. Keep in mind the more sauce, the longer after cooking 'set time' it will need, so as to firm up and allow you to cut and serve it.
4. Next add dollops of ricotta and spread throughout layer, then add slices of mozzarella, and finish topping off with grated cheese. You can sprinkle some black pepper at this time for a more piquant flavor.
5. Continue this process until you are about ½ inch from the top of the dish. Finish the top with additional sprinkled parmesan
6. Bake in 350 degrees F oven covered with foil for 30 minutes, remove foil and brown slightly if desired for another 15 minutes.
7. Lasagna should bubble from being baked around the edges and you should use a pocket thermometer to ensure internal temp of the center is at least 190 degrees.
8. Allow to cool 45 minutes, so that you can cut a section and lift it out with a cake server, or at least be able to use a large kitchen spoon to serve a portion.
9. Serve additional grated cheese on the side if desired.
If you have questions or comments about this video or recipe please leave them below.
Online Culinary School Planner & Checklist
Online Culinary School Planner & Checklist
Find out what a culinary education can do for you.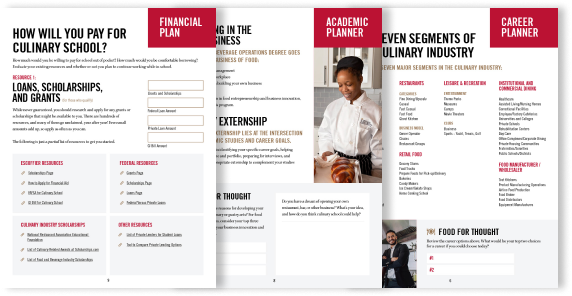 What might a career in the culinary or pastry arts look like for you? Online culinary school is a fast, affordable way to launch a career in the culinary or pastry arts. Get the workbook to see how it could help you.
YES, I want the workbook!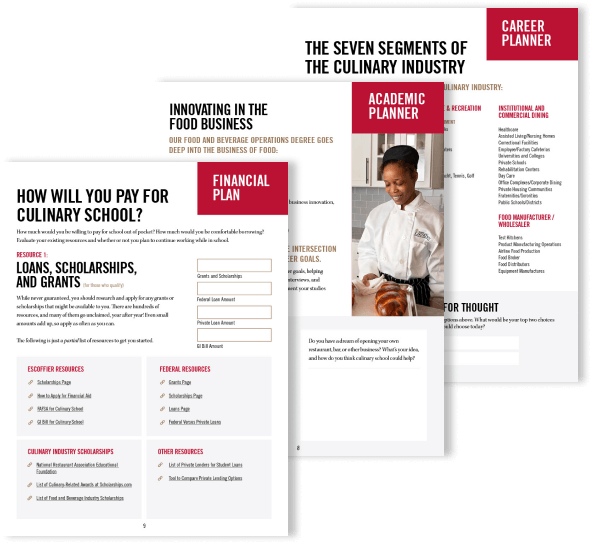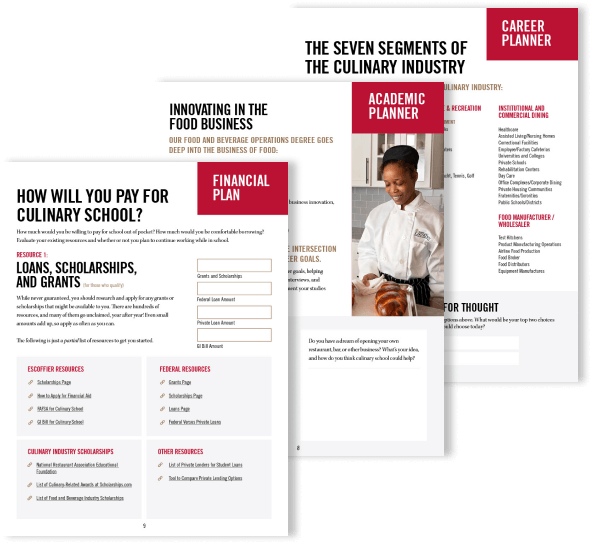 Related Posts: