Char siu is a traditional Cantonese method of preparing barbecued pork. This classic dish is a common feature on the menus in Chinese-American restaurants. If you're interested in cooking tender, flavorful meat, you can get started with some simple recipes:
1. Pick your pork.
You can prepare char siu using a variety of pork cuts. Epicurious noted that many restaurants opt for spare rib meat chopped into pieces of three or four inches, but pork loin is another popular choice. Pork belly will give you juicier results, but go for pork butt if you prefer leaner meat.
2. Allow plenty of time to marinate.
Letting the pork soak in a delicious marinade is an essential part of preparing char siu. No Recipes recommended combining a Chinese five-spice powder with soy sauce, maltose or honey, cooking wine, hoisin sauce, Thai chili sauce, oyster sauce, pureed kiwi, and garlic. These directions call for leaving the pork in this mixture, sealed into a bag and refrigerated, for two days.
As Cook's Science explained, recipes for the dish commonly include food coloring. Combined with pink curing salt, the dye gives char siu a familiar reddish shade. However, you can skip this ingredient without affecting the flavor.
3. Roast slowly (open flame optional.)
If you want to cook according to the most traditional method, you'll need an open fire. Farm to Table Asian Secrets pointed out that the name char siu means "fork roasted," indicating how strips of pork were skewered on long forks. However, that approach might not be the most practical for today's kitchens.
For moist and tasty char siu, cook the meat at a low heat in the oven and then turning up the temperature to give it a nice char. No Recipes advised placing the pork on a wire rack, over a rimmed baking sheet. Setting the pan in an oven heated to 275 degrees Fahrenheit.
Roast the pork for an hour. Baste with some additional marinade and then adjust the oven to broil. Look for the edges of the meat to char slightly before flipping the meat and basting again.
Cook until both sides are darkened. Then, serve over rice or noodles. Otherwise, you may want to present the meat on pineapple buns.
There are countless opportunities for adapting char siu to fit your own preferences, from choosing a different cut of pork to cooking on an outdoor smoker. Explore a few easy recipes and find your favorite.
There's no shortage of interesting recipes like these in culinary school. Try your hand at making food under the guidance of experienced Chef Instructors in one of Escoffier's culinary arts programs!
Online Culinary School Planner & Checklist
Online Culinary School Planner & Checklist
Find out what a culinary education can do for you.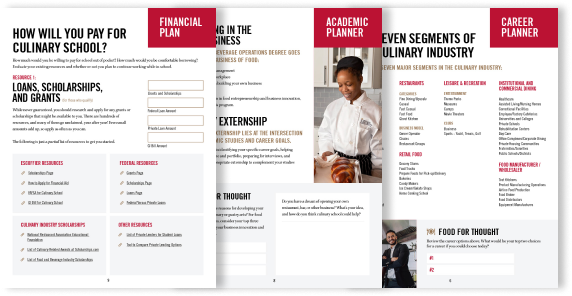 What might a career in the culinary or pastry arts look like for you? Online culinary school is a fast, affordable way to launch a career in the culinary or pastry arts. Get the workbook to see how it could help you.
YES, I want the workbook!