Learn how to cook oven roasted drumsticks with Chef Mike. If you like this video and recipe please share using the links below and make sure to subscribe to our YouTube channel.
Oven Roasted Chicken Drumsticks Recipe
Yield: 2 servings
Ingredients
6 each chicken drumsticks
1 tablespoon onion powder
1 tablespoon garlic powder
1 tablespoon smoked paprika
1 teaspoon Kosher salt
½ teaspoon black pepper
Procedure
1. Preheat oven to 400 degrees F.
2. Rinse chicken drumsticks and trim any excess fat. Using a paper towel pat dry the drumsticks and place in a baking pan. (Glass Pyrex preferred).
3. In a bowl combine onion powder, garlic powder, smoked paprika, kosher salt and black pepper and mix thoroughly.
4. Coat each drumstick with the seasonings.
5. Place on bakers rack on top of a sheet pan. Put aluminum foil on top of sheet pan to minimize clean up.
6. Place baking pan in the preheated oven and bake for 30 minutes. Baste and turn drumsticks every 10 minutes. Internal temperature of the drumsticks should be 185*F.
This recipe serves well with rice pilaf and steamed broccoli.
If you like your drumsticks with a little kick add ¼ teaspoon of cayenne pepper.
If you have questions or comments about this video or recipe please leave them below.
Online Culinary School Planner & Checklist
Online Culinary School Planner & Checklist
Find out what a culinary education can do for you.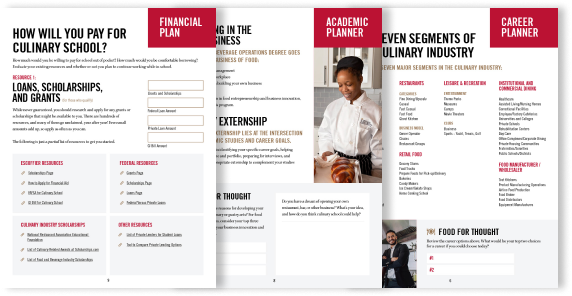 What might a career in the culinary or pastry arts look like for you? Online culinary school is a fast, affordable way to launch a career in the culinary or pastry arts. Get the workbook to see how it could help you.
YES, I want the workbook!