Making delightful food is only part of cooking – you must also learn the art of presentation while you master cooking trends. How your food looks on a plate or on a spread in a buffet will get people intrigued. Dressing up appetizers is fun and with a few good tools and tricks, you will be able to not only make great-tasting food – but you can also call yourself a food stylist.
How to create visually appealing appetizers:
Ice bowls: If you are serving fruits or seafood bites as a precursor to the meal, use plastic containers to put together ice bowls. Put some water in a plastic bowl and then refrigerate. Once the water has turned to ice, you can remove the plastic bowl and use the icebox as a serving dish. If you want an especially colorful ice box, put flowers in the water prior to refrigeration.
Small bites: Try to keep appetizers bite-sized, as they look nicer on plates and spreads. The smaller the starters, the more room you will have to play with the decor and focus on dressing up the rolls or plates.
Garnish: For cold appetizers, lay out beds of lettuce on the plate or tray and then place small amounts of the starter on top. This can be done on a larger tray, so be sure to present the food in a way that the piece of lettuce is shown.
Color is a big part of food decor, so you should try to provide starters in several colored variations. Even with a cheese plate, alternate two types of cheeses in different colors on a tray.
If you use a paintbrush to spread a thin layer of butter on the outside of appetizers such as egg rolls or mini-sandwiches, you can then stick a small amount of basil or cilantro on the item. The butter will cause the garnish to stick so your starter is colorful and dressed up. Spices can also be sprinkled on top of plates and appetizers to add more flavor and color.
Intricate trays and dishes: One of the easiest ways to make your starters shine is to choose plates, trays and bowls with pre-existing designs. While it sounds simple to choose the fancy china, it is also very easy to get caught up in mediocre patterns. The next time you are shopping around for new dishes, think extravagant designs which will aid in appetizer presentation. Consider vintage or antique looks for a classy event or luncheon.

Online Culinary School Planner & Checklist
Online Culinary School Planner & Checklist
Find out what a culinary education can do for you.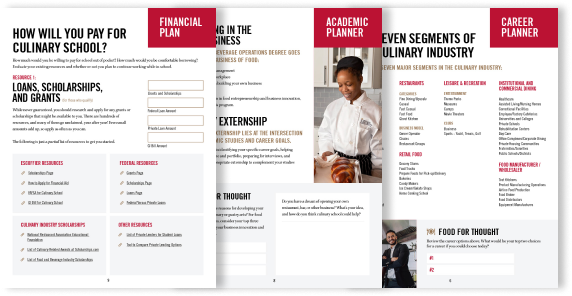 What might a career in the culinary or pastry arts look like for you? Online culinary school is a fast, affordable way to launch a career in the culinary or pastry arts. Get the workbook to see how it could help you.
YES, I want the workbook!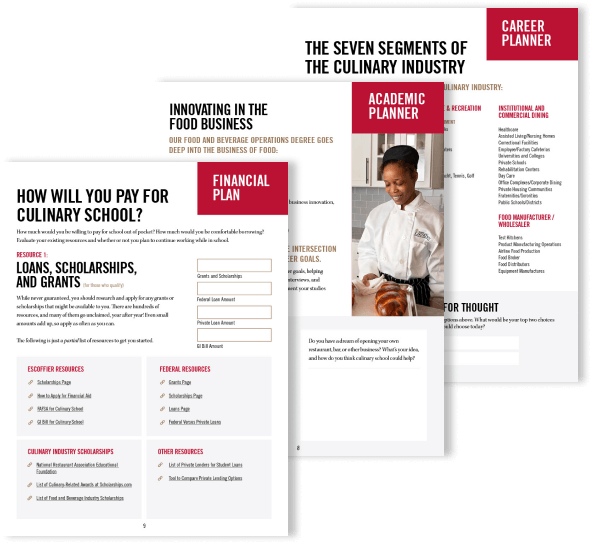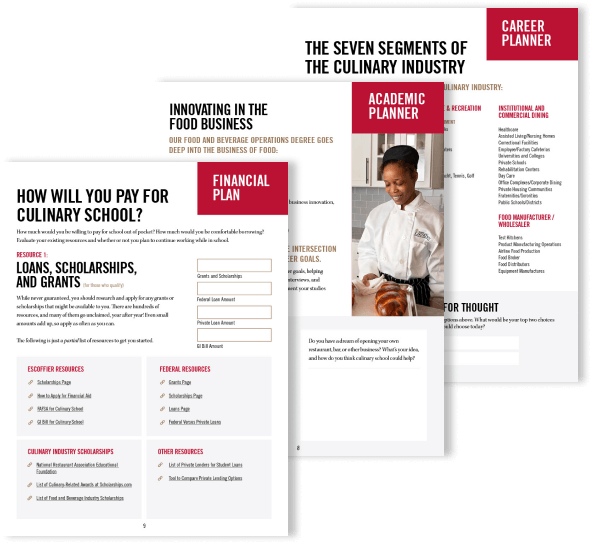 If you like this post, please be sure to check out the following!