As you are coming along in your cooking basics, there is no doubt that you will eventually need to learn how to core and julienne a bell pepper.
Many ethnic recipes and even sides to dips for appetizers usually call for julienne cooking tips, so make sure to grab a knife, wash your peppers thoroughly and go along with these instructions from Bon Appetit magazine to slice a pepper in julienne fashion:
1. Using your knife, cut off the top and bottom of your pepper and remove its core. Make sure to discard the seeds, as their spiciness can alter the flavor of your dish.
2. Hold the pepper upright and cut a slit down one of its sides.
3. Spread the pepper out lengthwise with the skin side down – this is called "flattening." Slowly move your blade parallel to the pepper's inner membrane to remove the ribs.
4. Cut matchstick-size strips starting with the short end and working your way down. If your recipe calls for even smaller pieces, simply cut them in half.
Voila! You now have a perfect julienned bell pepper that is ready for your favorite simple recipes and dips.
Online Culinary School Planner & Checklist
Online Culinary School Planner & Checklist
Find out what a culinary education can do for you.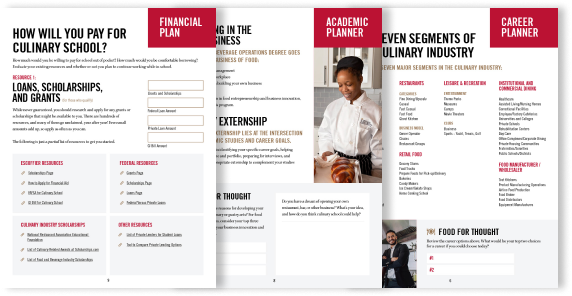 What might a career in the culinary or pastry arts look like for you? Online culinary school is a fast, affordable way to launch a career in the culinary or pastry arts. Get the workbook to see how it could help you.
YES, I want the workbook!