When it comes to this traditional Vietnamese sandwich, we just can't get enough of it. And as much as we love all the fixings for the classic sub—ham, Vietnamese pork, pate and a bunch of veggies—those ingredients aren't necessarily an everyday thing. Enter our healthier sous-vide chicken banh mi sandwich. By using a Nomiku sous-vide machine, we cook the boneless skinless chicken breasts low and slow in a marinade so they come out more tender and flavorful. Throw in quick pickled carrot and radish, sliced cucumber, mayonnaise and cilantro, and this sandwich gets into deadly addicting territory.
Follow along with our host in this video as you learn to cook this amazing sandwich. We like to top ours with some Sriracha or sliced jalapeno for a bit of extra kick.
---
Sous-Vide Chicken Banh Mi Recipe
Chicken Ingredients
2 large boneless, skinless chicken breasts
1 cup soy sauce
2 tbsp rice wine vinegar
¼ cup ginger, peeled & roughly chopped
2 bulbs garlic, chopped
2 tbsp sugar
2 tbsp Asian fish sauce
Pickled Veggies Ingredients
½ cup water
¼ cup rice vinegar
¼ cup sugar
1 tsp salt
3 medium carrots, peeled and thinly sliced
1 bunch radishes, washed and thinly sliced
Sandwich Ingredients
Baguette
Mayonnaise
Fresh cilantro
1 cucumber, thinly sliced w mandolin
Scallions, sliced thinly
Chili oil or Sriracha
Directions
1. Prepare your water bath and set at 146F using your Wifi Nomiku.

2. In a large resealable bag, add in all the marinade ingredients and the chicken, moving everything around so the chicken gets coated. Add bag to water bath and cook for two hours
3. While chicken is cooking, prepare pickled veggies. Bring water, rice vinegar and sugar to a boil and cook until sugar is dissolved. Remove from heat and add carrots, radish and salt. Refrigerate for at least 1 hour.

4. When chicken is done, remove from the bag and rinse. Let sit for 10 minutes then slice chicken diagonally into strips.
5.Cut baguette into sandwich size pieces and then cut in half again lengthwise. Slather each piece with desired amount of mayonnaise (we like to be generous). Line bottom with sliced cucumbers. Then add chicken, cilantro, scallions and some chili oil or Sriracha. Top with slaw and a little more chili oil, then enjoy!
Online Culinary School Planner & Checklist
Online Culinary School Planner & Checklist
Find out what a culinary education can do for you.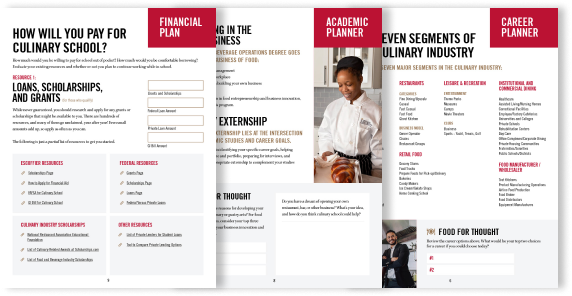 What might a career in the culinary or pastry arts look like for you? Online culinary school is a fast, affordable way to launch a career in the culinary or pastry arts. Get the workbook to see how it could help you.
YES, I want the workbook!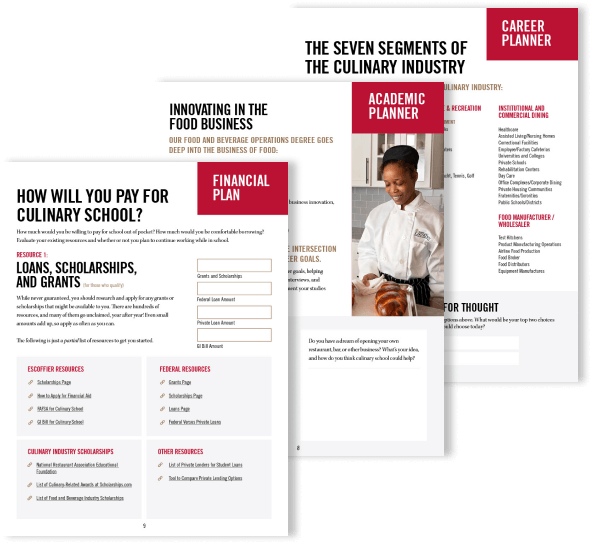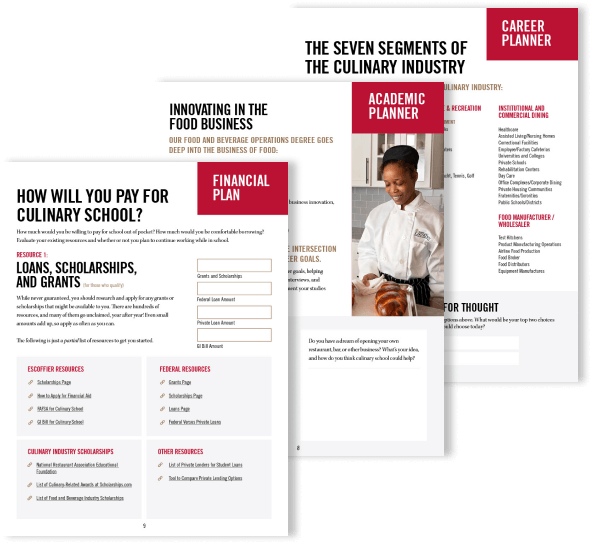 ---
Special Thanks:
Talent: Lauren Nolan of lakeshorelady.com
Shot and edited by: Matt Rice