Nothing accompanies a big plate of pasta better than a heavy layer of red pasta sauce. The tasty, tangy marinara sauce works perfectly with any kind of pasta or as a dipping sauce. You can use fresh tomatoes from the garden or purchase canned crushed tomatoes. If you are short on time, buy the canned variety so you do not have to crush the tomatoes by hand. Lightly sauté minced garlic – be careful to not burn it – in with white onions then add the crushed tomatoes. Add any dried spices at the beginning of the cooking process then allow the sauce to reduce. Add fresh herbs and black pepper to the reduced mixture and simmer until it reaches your ideal consistency. In this video, Chef Mark will show you how to make the perfect marinara sauce in just a few steps. For more great cooking demonstration videos, subscribe to the LearnToCookOnline YouTube channel.
Marinara Sauce Recipe
Ingredients:
2-3 ounces olive oil
2 tablespoons garlic, chopped
1 cup onions, choped
1 tablespoon basil, dried
28 ounces crushed tomatoes
2-3 tablespoons basil, chiffonade
sale to taste
black pepper to taste
Method:
1. Heat the olive oil and add the garlic; cook over high heat just until the garlic begins to brown
2. Add the onions and dry basil and reduce the heat. Continue to cook until the onions turn translucent, approximately 3-4 minutes
3. Add the crushed tomatoes return to a simmer, continue to cook until the sauce is hot and the flavors are blended
4. Add the basil and season to taste with salt and pepper
Variations: Add Italian sausage or pepperoni to the sauce above
Online Culinary School Planner & Checklist
Online Culinary School Planner & Checklist
Find out what a culinary education can do for you.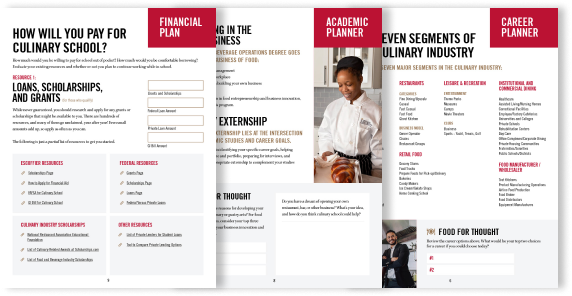 What might a career in the culinary or pastry arts look like for you? Online culinary school is a fast, affordable way to launch a career in the culinary or pastry arts. Get the workbook to see how it could help you.
YES, I want the workbook!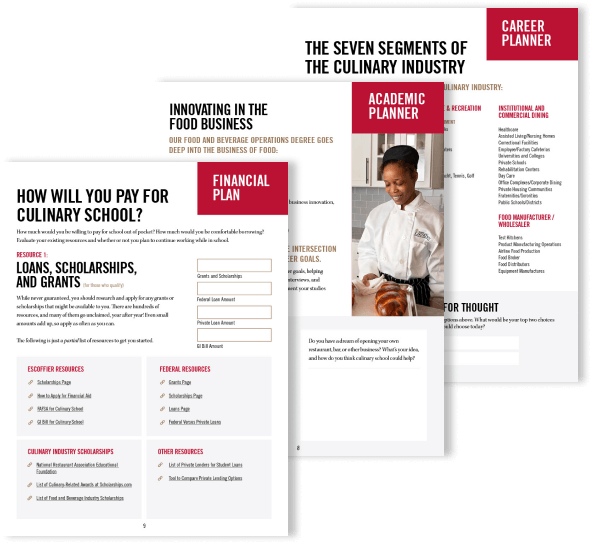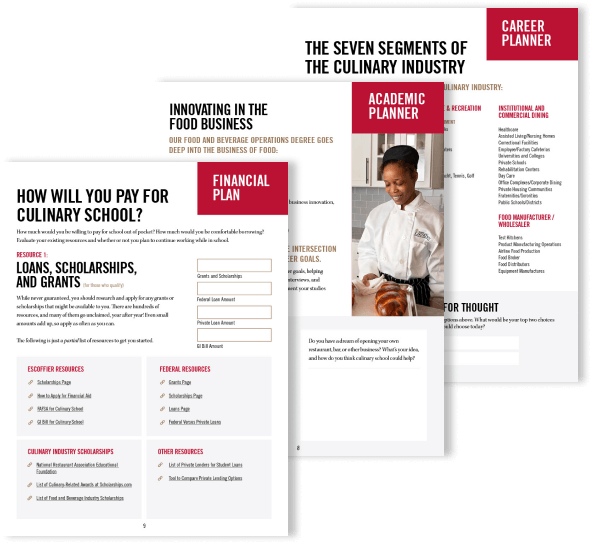 If you like this post, please be sure to check out the following!
How To Make Fresh, Homemade Pasta
Choosing The Right Pasta Sauce
Choosing The Right Type Of Pasta For Your Sauce
If you have questions or comments about this video or recipe please leave them below.