The classic Amish dessert has become very popular over the years and has taken on many adaptations like red velvet, banana or peanut butter. These personal sized cakes are great for any occasion and are fun to make. To make your own whoopie pies, combine your brown sugar and shortening until they're entirely incorporated, then add in the egg. When adding the dry ingredients, alternate incorporating milk so the ingredients combine evenly. Use an ice cream scoop to get an even amount of batter on the sheet pan and slightly flatten the scoops so they do not end up looking too circular. As the cake is baking, create the icing by combining butter, powder sugar and vanilla with some marshmallow cream. When the cakes are done baking, allow them to cool then sandwich a layer of icing between two cakes. In this video, Chef Susie will show you how to make sweet whoopie pies. For more great cooking demonstration videos, subscribe to the LearnToCookOnline YouTube channel.

Whoopie Pie Recipe:
Ingredients:
2 cups all-purpose flour
1/2 cup Dutch-process cocoa powder
1 1/4 teaspoon baking soda
1/2 teaspoon salt
1 cup buttermilk
1 1/4 teaspoon vanilla
1 stick (1/2 cup) unsalted butter, softened
1 cup packed brown sugar
1 large egg
Directions:
1. Preheat oven to 350ºF
2. Whisk together flour, cocoa, baking soda, and salt in a bowl until combined. Stir together buttermilk and vanilla in a small bowl
3. Beat together butter and brown sugar in a large bowl with an electric mixer at medium-high speed until light and fluffy, about 3 minutes in a standing mixer or 5 minutes with a handheld, then add egg, beating until combined well. Reduce speed to low and alternately mix in flour mixture and buttermilk in batches, beginning and ending with flour, scraping down side of bowl occasionally, and mixing until smooth
4. Scoop 1/4-cup mounds of batter about 2 inches apart onto 2 buttered or lined large baking sheets. Bake in for about 11-13 minutes until tops are puffed and cakes spring back when touched
5. Cakes can be made 3 days ahead and kept, layered between sheets of wax paper, in an airtight container at room temperature
6. Filling can be made 4 hours ahead and kept, covered, at room temperature
Whoopie Pie Filling Recipe:
Ingredients:
1 stick (1/2 cup) butter
1 ¼ cup confectioners sugar
1 cup marshmallow cream, such as marshmallow fluff
1 teaspoon vanilla
Directions:
1. Sift the confectioners sugar. Beat together the butter, confectioners sugar, marshmallow and vanilla with an electric mixer at medium speed until smooth for about 3 minutes
2. Spread or pipe a heaping tablespoon full of filling on the flat half of cakes and to with remaining cakes

Online Culinary School Planner & Checklist
Online Culinary School Planner & Checklist
Find out what a culinary education can do for you.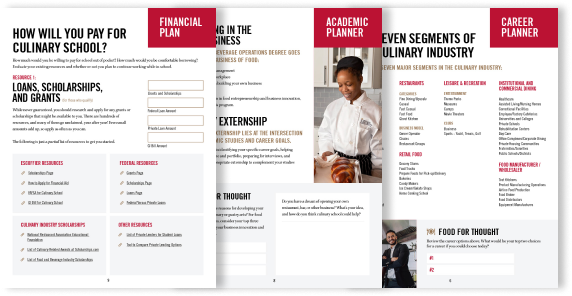 What might a career in the culinary or pastry arts look like for you? Online culinary school is a fast, affordable way to launch a career in the culinary or pastry arts. Get the workbook to see how it could help you.
YES, I want the workbook!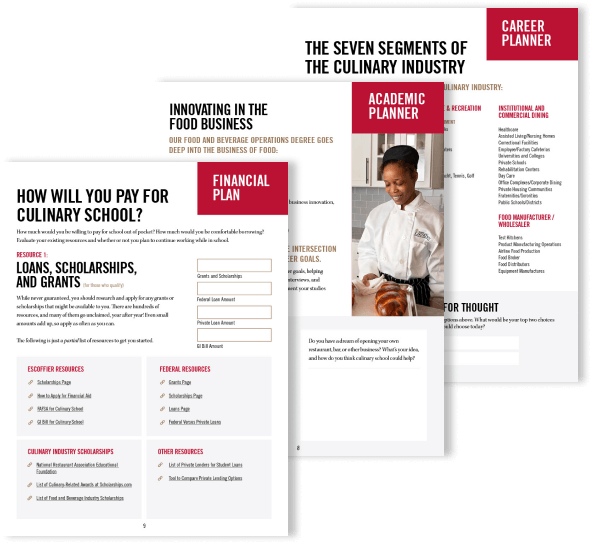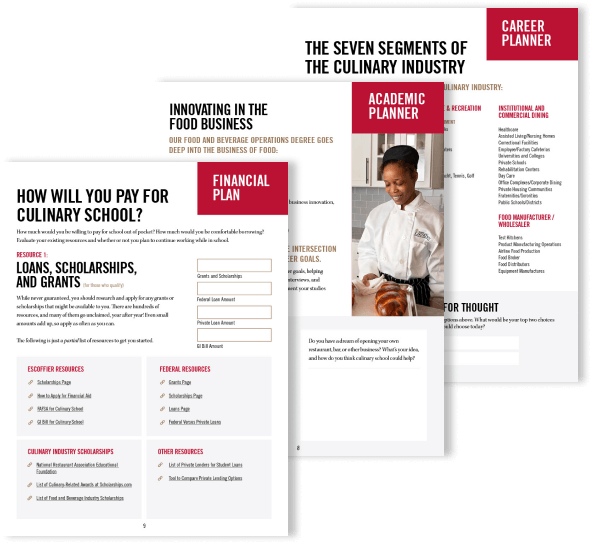 If you like this post, please be sure to check out the following!
How To Make Cherry Pie
How To Make Pumpkin Pie
If you have questions or comments about this video or recipe please leave them below.