There is nothing better than a big cup of hot chocolate after a long day of playing in the snow. Whether you were hitting the slopes or building snowmen, warming up with a creamy cup of hot chocolate is the perfect ending. Sure, adding hot water to a mix will do the trick, but nothing can beat the decadence of real hot chocolate. You can use cocoa powder to make a dry mix or use solid chocolate to elevate your taste buds to a whole new level. Grate or finely chop your choice of chocolate into a sauce pan over low heat and add in milk. It's sure to be the richest, creamiest hot cocoa you've ever had. In this video, Chef Mark gives an online cooking lesson on how to cook the best hot chocolate. For more great cooking demonstration videos, subscribe to the LearnToCookOnline YouTube channel.
Hot Chocolate Recipe
Ingredients:
2 tablespoons sugar
2 Tbsp Hershey's Cocoa
1 pinch salt
1 cup whole milk
1/4 teaspoon vanilla extract
Method:
1. Mix sugar, cocoa and salt in pot,add some milk to make a paste.
2.Then add rest of milk and heat to barely simmering,1 to 1-1/2 minutes, stirring until well blended.
3. Stir in vanilla.
4. Serve
Want to try a different version of our hot chocolate check out this boozy hot coco!
Online Culinary School Planner & Checklist
Online Culinary School Planner & Checklist
Find out what a culinary education can do for you.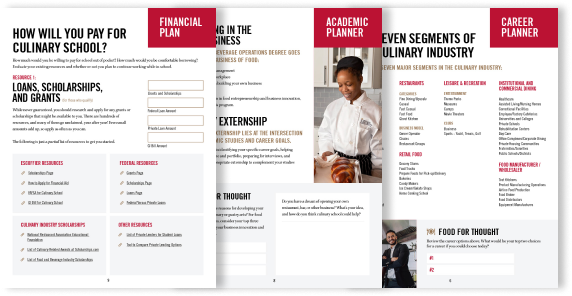 What might a career in the culinary or pastry arts look like for you? Online culinary school is a fast, affordable way to launch a career in the culinary or pastry arts. Get the workbook to see how it could help you.
YES, I want the workbook!