Gratin is one of those dishes that you can have a lot of fun playing around with. We've been known to play around with different cheese, herbs and seasoning but this one is our masterpiece. Butternut squash is an easy alternative for potatoes, mimicking texture, cook time and, in most ways, taste too. The sweetness of the squash is balanced perfectly with the saltiness of the cheese, making this much more savory than sweet. Plus, it's thrown together with just a couple of steps, making it a perfect side for any big family feast. You can cube the butternut squash and pre-bake like we did or use a mandolin to slice it nice and thin and just throw it straight it into a greased pan. That's one of the things we love most about this recipe—you can play around with it! Top with bread crumbs, cheese and bake until it's bubbly, cheesy goodness.
If you're looking for the ultimate autumn comfort food, look no further than this butternut squash gratin! Learn how to make it along with our host in the latest cooking video by Learn To Cook.
---
Butternut Squash Gratin Recipe
Ingredients:
2 small butternut squash, peeled and cut into 1 inch cubes
3 tbsp butter
1 medium onion, small diced
1 1/2 tbsp fresh thyme, chopped
¼ tsp ground nutmeg
1 cup chicken broth
2/3 cup cream
½ cup grated gruyere
¼ cup grated white cheddar
¼ cup breadcrumbs
1 tbsp fresh parsley, chopped
Salt and pepper to taste
Directions:
1. Preheat the oven to 400F.
2. Place squash on a baking sheet and bake until fork tender, about 10 minutes.
3. In a large sauce pan, heat 2 tablespoons of butter. Add in the onions and sweat until translucent. Add in thyme and cook an additional minute until fragrant. Add in the squash, nutmeg, a pinch of salt and pepper and cook for about 2 minutes, stirring frequently. Add in the broth and cook until it's mostly absorbed. Then add the cream and cook until thickened, about 3 minutes. Remove from heat.
4. In a small saucepan heat the last tablespoon of butter, then add the parsley and breadcrumbs and toss until everything is mixed together. Set aside.
5. Transfer the squash mixture to a baking dish, top with the bread crumbs and then both of the cheeses. Bake for about 30 minutes or until browned. Let rest for a couple minutes before serving.
Online Culinary School Planner & Checklist
Online Culinary School Planner & Checklist
Find out what a culinary education can do for you.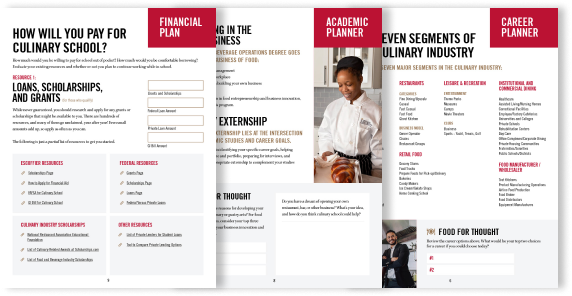 What might a career in the culinary or pastry arts look like for you? Online culinary school is a fast, affordable way to launch a career in the culinary or pastry arts. Get the workbook to see how it could help you.
YES, I want the workbook!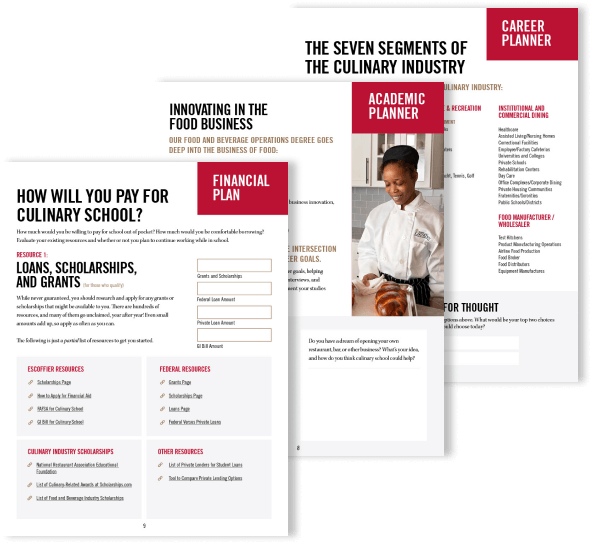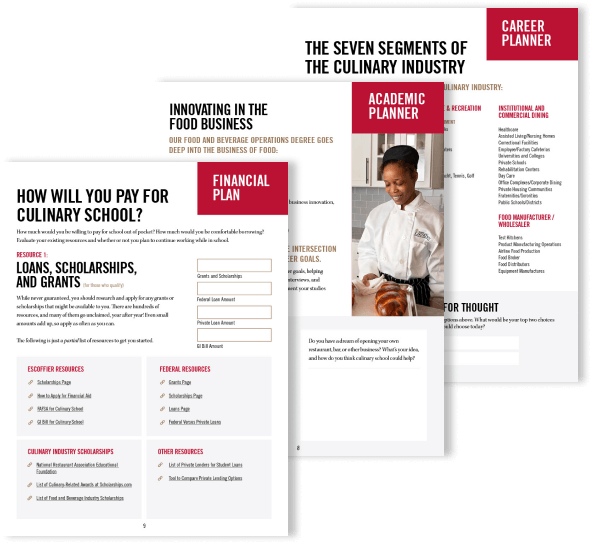 ---
Special Thanks:
Talent: Lauren Nolan of lakeshorelady.com
Shot and edited by: Matt Rice
Royalty Free Music courtesy of Audio Network titled: "Butternut Squash" byTerry Devine-King / Steve Levine