If you are learning to cook the perfect treat, chocolate covered-pretzels may be the answer. The perfect marriage of salty, crunchy pretzels and smooth, sugary chocolate will have your mouth watering before you even take a bite. This treat is so easy to make that the kids can participate in the kitchen. Simply melt chocolate in a sauce pan over low heat and dip pretzels. Lay the coated pretzels on wax paper and allow the chocolate to harden. Chocolate-covered pretzels make a wonderful homemade gift or a decorative treat at any party. Use sprinkles, shredded coconut, crushed candy or chocolate drizzles to make exciting decorations. Using dark, milk and white chocolate will not only lend an exciting mixture of flavors but a fun appearance as well. In this video, Chef Susie will show you how to make the chocolate-covered pretzels in just a few steps. For more great cooking demonstration videos, subscribe to the LearnToCookOnline YouTube channel.
Chocolate Dipped Pretzels Recipe
Ingredients:
12 pretzel rods
1 pkg. dark chocolate almond bark
2 bottle sprinkles
Procedure:
1. Melt the chocolate over a double boiler
2. Pour the chocolate into a deep container and dip the pretzel about3/4 of the way up in chocolate
3. Wipe the excess off the bottom on the side of the container
4. Place on a parchment paper lined tray and cover lightly with sprinkles while the chocolate is still wet
5. Let set until firm and room temperature and serve
If you have questions or comments about this video or recipe please leave them below.

Online Culinary School Planner & Checklist
Online Culinary School Planner & Checklist
Find out what a culinary education can do for you.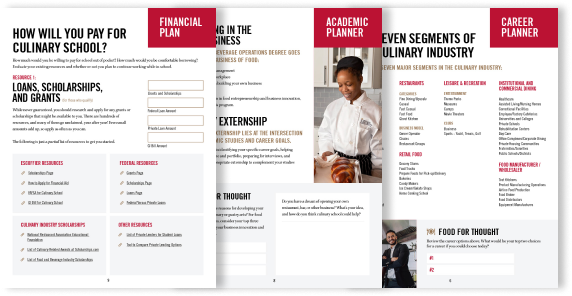 What might a career in the culinary or pastry arts look like for you? Online culinary school is a fast, affordable way to launch a career in the culinary or pastry arts. Get the workbook to see how it could help you.
YES, I want the workbook!