What could be better than cake and ice cream? Combining the two, of course. Ice cream cake is a dream come true for many kids, and even adults can appreciate the flavor combinations and contrasting textures. Ice cream cakes come in all different shapes and sizes. Some contain actual cake; others are made from only ice cream. And some of the tastiest ones throw in surprises like layers of graham crackers, cookies or a crushed nut brittle. While ice cream cake may sound like a difficult recipe to tackle, the basic versions are surprisingly easy. Soften ice cream and layer it into a frozen pan with your other layers, whether they are cookies, cake or whatever else your taste buds imagined – repeating the process until the layers are complete. Cover the cake with plastic wrap or wax paper and freeze for at least eight hours. After the cake has frozen completely, to remove it from the pan, quickly run the cake under lukewarm water to loosen without melting it, then decorate with whipped cream frosting or some tasty fudge sauce. In this video, Chef Susie gives an online cooking lesson on how to make an unbeatable ice cream cake. For more great cooking demonstration videos, subscribe to the LearnToCookOnline YouTube channel.
Ice Cream Cake Recipe:
Prepare:
8" chocolate cake
Butter cream
For the ice cream:
6 egg yolks
1 cup sugar
1 ½ teaspoon vanilla
3 cups cream
2 cups milk
Directions:
1. Wisk the egg yolks, sugar and vanilla until well incorporated. Warm the cream and milk. Pour the cream and milk into the bowl with the egg yolk mixture and wisk together. Return to the pot and bring to simmer. Cool the mixture. Place in an ice cream maker and churn for about 20 minutes
2. Using a deep cake pan, line the bottom with parchment paper and put one ½ inch layer of chocolate sponge cake on the bottom and spread 1 inch of ice cream over the cake and repeat this step one more time finishing with a layer of cake. Freeze overnight, or for 4 hours
3. Unmold the cake with a blow torch or by placing the pan in warm water and running a spatula around the inside of the pan to loosen the cake. Turn on to a cake cardboard and ice completely with butter cream and press sprinkles or nuts onto the side and decorate the top with a star tip in a pastry bag and add more sprinkles or nuts. Serve right away or freeze until needed. The cake can be stored covered in the freezer for up to a week.

Online Culinary School Planner & Checklist
Online Culinary School Planner & Checklist
Find out what a culinary education can do for you.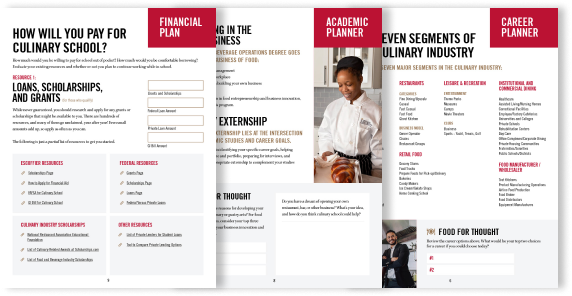 What might a career in the culinary or pastry arts look like for you? Online culinary school is a fast, affordable way to launch a career in the culinary or pastry arts. Get the workbook to see how it could help you.
YES, I want the workbook!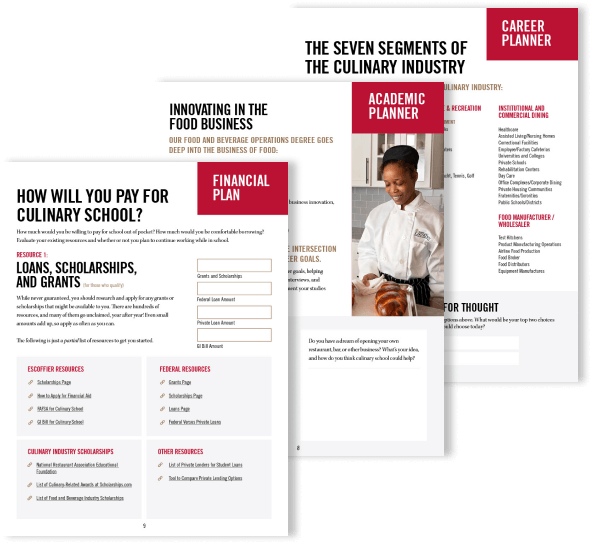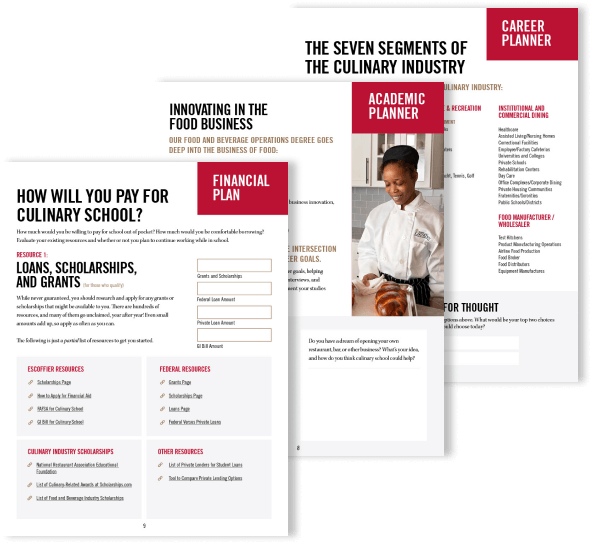 If you like this post, please be sure to check out the following!
How To Make Fruitcake
How To Make A Chocolate Cake
How To Make Your Own Old-Fashioned Cake Doughnuts
If you have questions or comments about this video or recipe please leave them below.